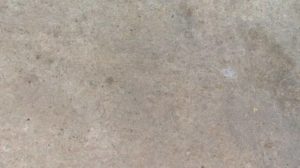 Concrete is ubiquitous material that we meet every day on our sidewalks and our houses. This widely used material which is a mixture of water, sand, cement, and gravel, has been the favorite material among modernist architects and trailblazers. They shaped the heavy material into wonderful furniture as early as 1950.
Now, a new era is here and some concrete designers are taking the material into a greater new height, giving it a perfect coloring, and laying it with the found objects. Below are the heavyweight designers who are pushing the concrete into the limits;
James plumb
The married couples Hannah & James Russell who work under the name JAMESPLUMB are based in London. They are well known for reinventing the broken pieces. Their fascinating work with concrete started when a wooden chair broke during a party. "The chair had a cracked frame and stood with three legs and this made it even more beautiful," Said Russel jokingly. They were thinking of restoring the seat functionality when they came up with idea of casting concrete such that it fitted properly with the frame. This resulted into antique furniture being married to a concrete. This led to a beautiful chair that made its way to a solo exhibition in Milan held which was held in 2010.
Mathilde Penicaud
She was renovating an old barn a decade ago, when she started to develop some interest in concrete. The barn later became her studio and the concrete she used reveled something within her. "Steel and concrete are both linked to building and architecture, but steel is always hidden. I was interested in bringing this hidden element to the outside", recalls the artist, who has been displaying her work in N. America and Europe since 2003.
Having a metal sculpture background, which she studied at Paris, Penicaud is able to build steel frameworks for vases, consoles, tables, and lamps having rolling ridges that appear twisted or coiled snakes.  The concrete is then casted inside of the frameworks. According to her, the steel becomes the skeleton and the concrete becomes the skin. International Journal of Concrete Structures and Materials shares an article about Application of Frictional Bond-Slip Model to Large-Scale FRP-Strengthened T-Beams with U-wraps  which can be a great guide for the people those are keen to learn the whole process.